The Ministry of Education and Sports has expressed concern over the rise in absenteeism of teachers in schools, a vice they think has continued to affect learners' grades.
State Minister for Higher Education, Mr John Chrysostom Muyingo urges head teachers to ensure strict teacher supervision
The issue was raised by State Minister for Higher Education, Mr John Chrysostom Muyingo, during the release of the Uganda Advanced Certificate of Education (UACE) results in Kampala on Friday.
"Absenteeism continues to be among the biggest challenges faced by the education sector," Mr Muyingo said.
Mr Muyingo said the outlook of the results could have been much better if all the teachers were rendering the services expected of them within the approved and allocated time frame.
"Several studies continue linking our poor performance to this vice of [teacher] absenteeism, it is a damaging practice," he said.
RELATED
Govt to probe poor results in science subjects
67,800 students qualify for varsity
He added suggesting that, strict supervision by head teachers of schools and the Ministry should be one of the solutions to this vice.
"I call upon head teachers and Ministry of Education officials to carry out strict supervision and apprehend the culpable staff to crackdown (on) this habit so that our learners get the education they need and move our country forward," he said.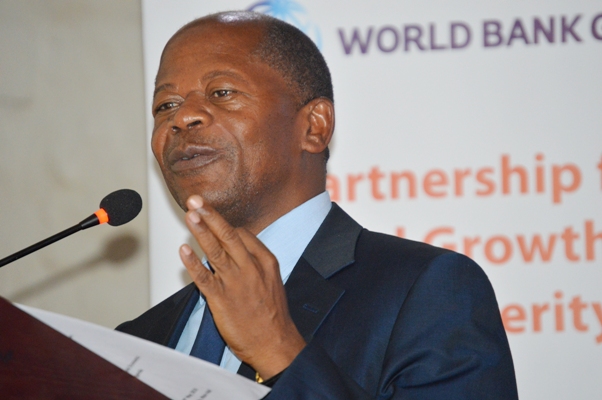 Mr Muyingo also condemned bullying in schools following the death of a student in a fire at Kyamate Secondary School in Ntungamo Municipality. The incident followed allegations of bullying.
"I call upon the heads of schools to take interest in unacceptable behaviour of some students who still practice bullying in our schools. Such incidents must never be allowed to reoccur anywhere in schools," Mr Muyingo said.
He added, "Schools must be safe places for learners and head teachers must ensure career guidance and counselling are strongly implemented in schools."
He said learners must be supported to learn to live together with one another and be helped to appreciate and respect each other.
Mr Muyingo also advised students who just completed their UACE to consider joining Technical and Vocational Education and Training Institutions.
"Many of you have qualified to join other post-secondary institutions such as technical colleges, health training institutions to pursue diverse career paths. Interest yourselves in what is offered in our technical and vocational centres, and join them," he advised.
UACE candidates
According to the Uganda National Examinations Board (Uneb), 97,890 candidates sat the 2022 UACE examinations from 1,969 centres across the country as compared to 98,392 candidates from 1,952 centres in 2020.
Out of the 96,557 candidates who sat for the examinations, 40,219 were females and 56,023 were males.
SOURCE
ALSO READ
Females Merge Best As UNEB Withholds 113 UACE results
Expectant mother injured in ambulance accident Rubanda District
Rapid population growth alarms
"I Just Gave Him Two Hit Slaps That's All, "King Michael Speaks Out.