Cindy Sanyu, a dance hall singer has trashed longtime nemesis Sheebah Karungis feminist movement saying that unless one wants to be a lesbian, there's no clear reason as to one must join such a movement
Despite the heavy criticism surrounded by her, Sheebah Karungi has advocated for the feminist movement in the country over the years.
The former TNS singer's feminism movement is built on uplifting and establishing equality living for all genders in society.
However, Cindy sanyu through a tweet advised women not to join such movements unless that wand to die sad and lonely.
view the post below
https://twitter.com/BigEyeUG/status/1634140368609345537/photo/1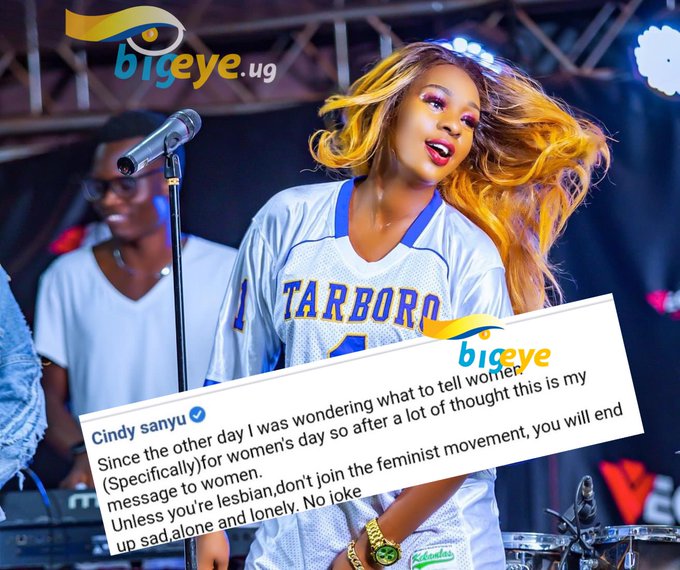 According to Cindy's social media post, it is not advisable for someone to join the feminist movement unless they are a lesbian.
Also read"Despite A little of Timely Misbehaving, Nwagi is a Sweet Girl." Says Benon Mugumbya