Minister of information and Information Communication Technology(ICT), Chris Baryomunsi launched the first Inter parliamentary conference on family values and sovereignty at Imperial Golf Hotel on Friday.
The three day conference was attended by delegates and legislators from over 23 African countries. At the conference, Baryomunsi said they will remain focused on protecting the values of Uganda and her citizens by maintaining the stand on the recently passed Anti Homosexuality Bill, 2023.
The Bill is yet to be assented to by President Yoweri Museveni. Baryomunsi added that in his career as a medical doctor, homosexuality is not natural. 
"It's not right that someone should argue that they were born a homosexual and there's nothing they can do about it."
A delegation led by Sarah Opendi, the Member of Parliament for Tororo and Chairperson Uganda Women Parliamentary Association met President Museveni at State House and tabled resolutions that were discussed on the second day of the conference.
Museveni cautioned all African countries to resist yielding to the pressure from the European Union to accept immoral values.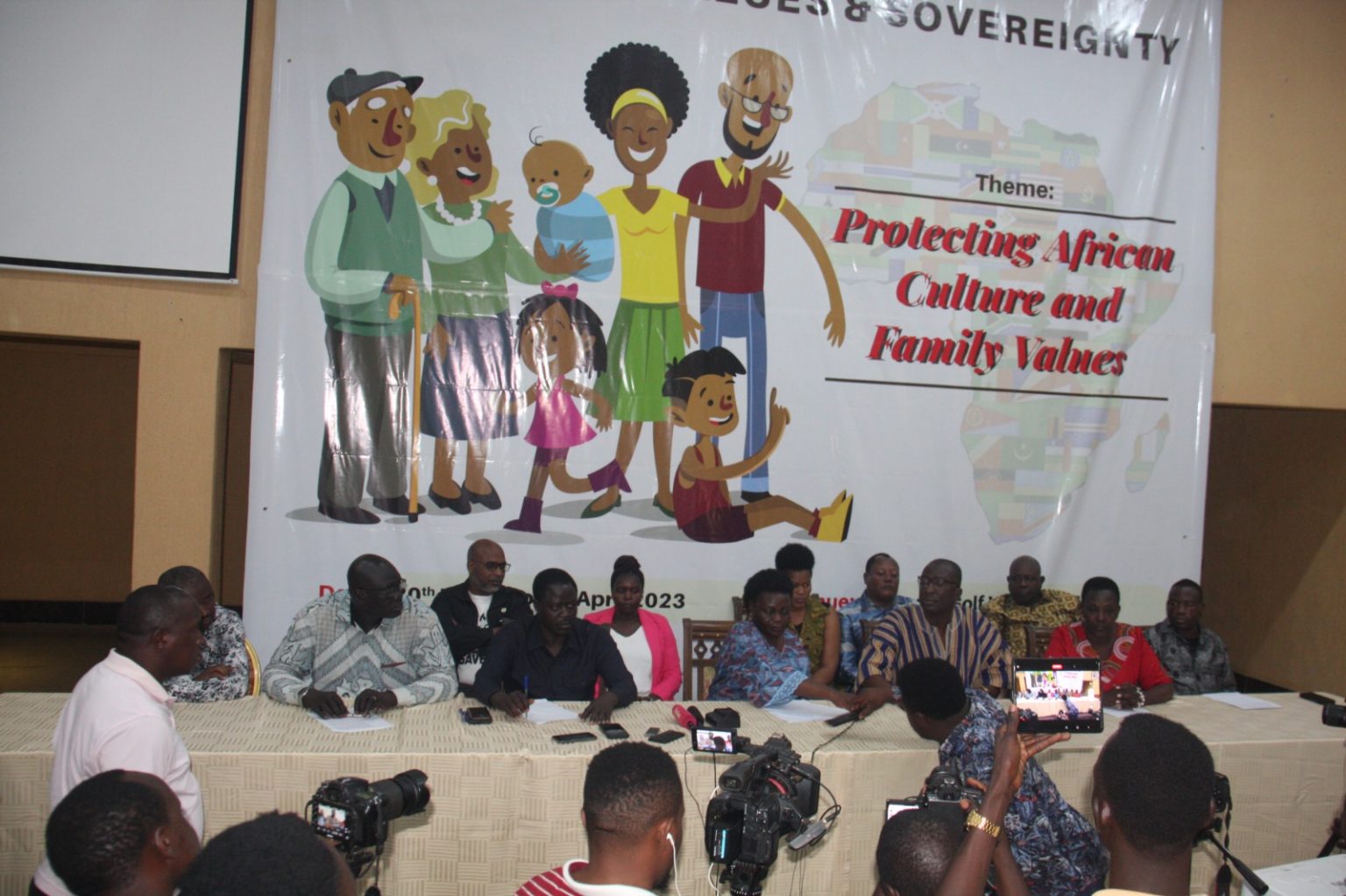 "If I kissed Janet in public, I will not win elections in Uganda. It shouldn't even be done in the sitting room because children are there," he said.
Opendi said the conference aimed promoting respect in humility and strongly tackle the challenges on family issues and foster dialogue with other countries.
"We want all Africans, traditional leaders, religious leaders and legislators to ensure that we promote our African values. We want also this to be taught to our children too," Hon Sarah cautioned
Throughout the conference, legislators resolved that all African religious leaders should come together to address challenges affecting families and traditional cultures in Africa.
George Peter Kaluma, the Assistant Speaker and Member of Parliament Kenya, said that all legislators should legally predetermine marriage and sex relationships so that they can give value of the sovereignty as independent states in Africa.
Peter Kaluma said that Kenya and other African heads of state are in plans to start drafting Family protection law that will help reject the promotion of homosexuality Africa.