The US Ambassador to Uganda, Ms Natalie E. Brown, has said reading helped her become an envoy. Ms Brown made the revelation during the commemoration of the Drop Everything and Read (DEAR) Day at St Mugagga Nkozi Primary School in Mpigi District, last week.
Ms Brown made the revelation during the commemoration of the Drop Everything and Read (DEAR) Day at St Mugagga Nkozi Primary School in Mpigi District, last week.
"I am often asked why I am a diplomat or how I became an ambassador. The answer is simple: books. My mother and father strongly encouraged me and my sister to read. For every birthday or Christmas, we received books. And the library was one place we were allowed to visit alone," she said.
She added: "But there was one special book that sparked my interest in the world- this atlas that travels with me. As a very young child, I was fascinated by the many pictures in it and listened closely as my mother read to me,"
ALSO READ
I Became An Ambassador Through Reading, says Brown
Deputy IG Discovers DRDIP Ghost Projects in Hoima That Root To Loss of Over 100 millions
She further said: "As I got older, I read by myself about countries of the world, which inspired me to seek out more information and to read even more books. All that led me to today, here with you, gathered as a community to promote reading, to celebrate the culture of reading, and to highlight the importance of literacy in Uganda."
Ms Natalie called on everyone to embrace reading and make it a part of their daily routine.
She said reading is vital in helping people live productive lives because it improves critical thinking abilities, stimulates imagination, improves vocabulary, and communication skills and promotes understanding of people, cultures, and way of life.
"Reading unlocks a whole new world outside the confines of where one is and opens limitless possibilities," the ambassador said.
DEAR Day is celebrated annually on April 12 and is intended for everyone to dedicate part of the day to reading. The theme for this year is "Reading as a way of life".
According to Mr Martin Mulwana, who works with US Peace Corps, they decided to commemorate the day early because the Covid-19 pandemic disrupted the commemoration of the day in the past years.
"Schools were closed and it disorganized the DEAR Day," he said.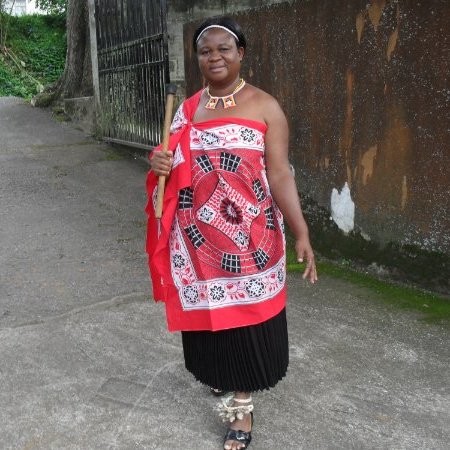 Ms Elizabeth Mutumba, a representive from the Ministry of Education, said:  "They say if you want to hide something from an African, keep it in a book. Now that this DEAR Day has come and these young people are being taught to read, they will not be like us." She added: "If our learners know that reading is the key, reading for compression, these people will be able to compete successfully with others in the country."
US SUPPORT
The United States government supports Uganda's education sector in a variety of ways. Through the US Agency for International Development (USAID), the American people have supported literacy and nutrition programmes, and since 2013, donated almost seven million books to schools across Uganda, including more than 850,000 teacher guides and books in local languages for 2,645 schools across Uganda.
Under the Peace Corps, a service opportunity for American change-makers to work alongside host country partners in addressing the most pressing challenges in their communities, the US always sends volunteer teachers to serve in various government schools across Uganda.
RELATED
Biden taps Popp as next envoy to Uganda
Russia must leave Ukraine or no talks – US envoy
SOURCE