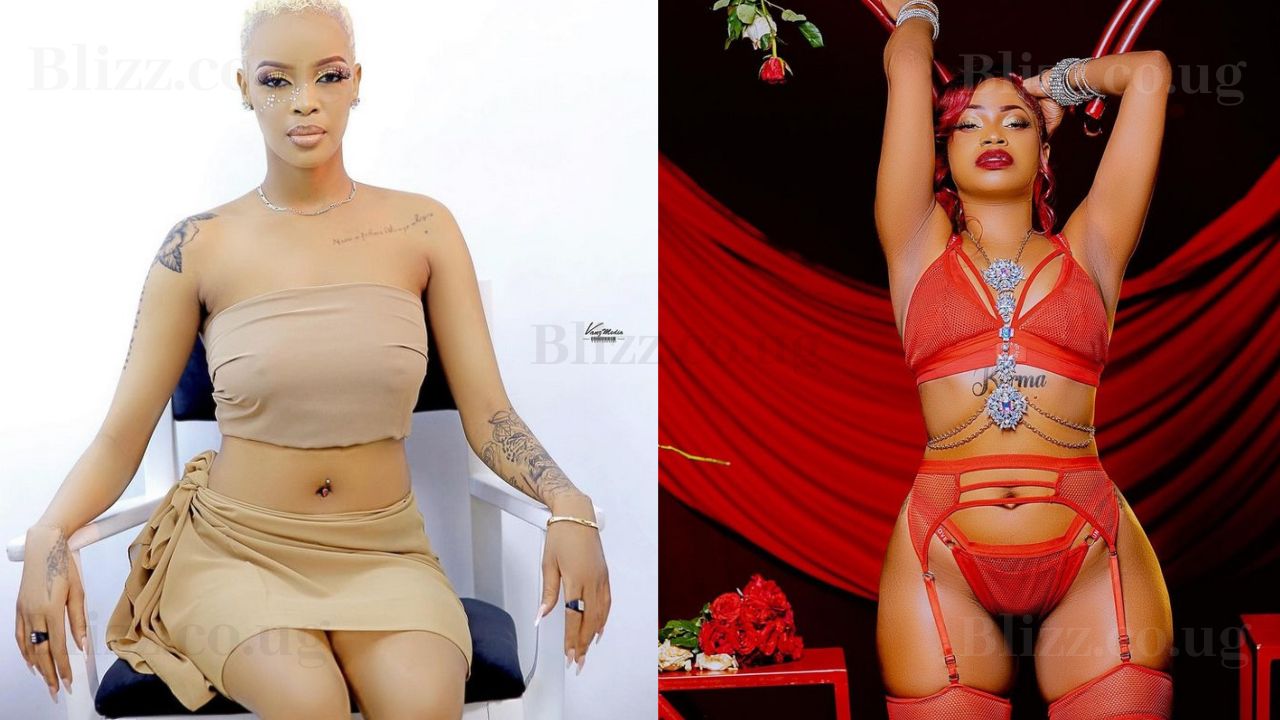 Singer Nina Kankunda aka Nina Roz from the Market Records has spoken out about ongoing allegations of being in a sexual relationship with a fellow female, Sheebah Karungi and that she chews her cookie. Reports indicated that, that was the reason as to why Nina later on ghosted her and never spoke with her again, a matter that Nina Roz has come up to clear the air.
Over the years, rumors have been suggesting that prior to their split, Nina Roz and Sheebah were deeply in love but while speaking in a candid interview with Galaxy Fm's Mr. Henrie over the weekend, Nina Roz broke the silence and addressed the rumors.
Nina revealed that Sheebah is one of the most influential people in her life and up to date she still treasures the friendship they once shared.
She stressed that she learned to ignore the negativity in her life and that no matter how she faces it she knows one day she will overcome it.
Watch the video below
"To my understanding, I can never know why people be who they are, I just let them be who they are and I just find myself how I can get out of every negativity because I cannot control it, I cannot tell why. I cannot judge my friend, I cannot judge tabloids we all have reasons why we are who we are so I just let it flow."- she said.
Also Read;
Next Media fires Sheila Gashumba and Sheila Salta Over Irregularity-https://micmedia.ug/next-medmedia-personality-and-socialite-sheilah-gashumba-and-sheila-salta-have-been-sacked-from-naguru-summit-based-nbs-television-before-even-their-contact-expired-ia-fires-sheila-gashumba-and-sheila/