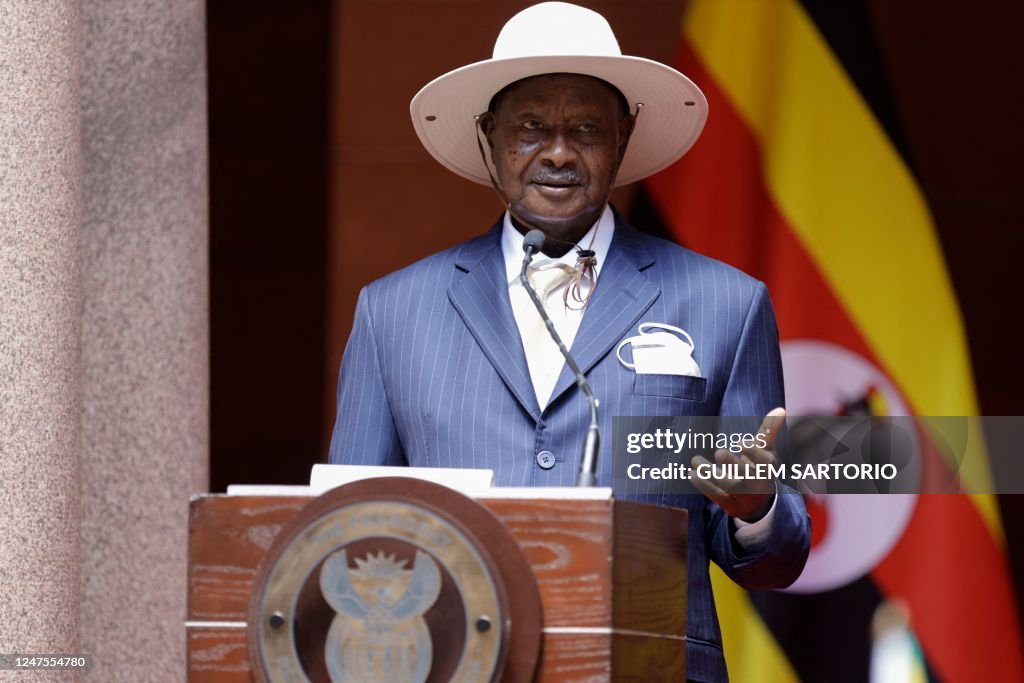 https://www.gettyimages.co.uk/detail/news-photo/ugandan-president-yoweri-museveni-speaks-during-a-press-news-photo/1247554780
President Museveni has told the South African business community to whom he was pitching trade opportunities in Uganda that the citizens he has led for nearly four decades are lazy.
Mr. Museveni, who was in a meeting with South African President Cyril Ramaphosa in Pretoria, said a friendly environment in Uganda doesn't need someone to work harder.
DID YOU KNOW
NOTE:
Museveni: God does not want lazy people"…but we at the equator, we have two rainy seasons that is why these Ugandans are lazy because life is very easy for them. You don't have to work very hard. Even a fool can survive in Uganda," Mr. Museveni who has been in power since 1986 reiterated as he addressed a power business and ministerial team.