The Prime Minister, Ms Robinah Nabbanja on Saturday was a no-show at the official commissioning of the Kyotera District headquarters where she was expected as chief guest.
Mr Kisekuulo accused the State Minister for Micro Finance, Mr Haruna Kyeyune Kasolo of being behind Nabbanja's refusal to preside over the event.
This is the second time Ms Nabbanja is shunning the Kyotera District local government functions. Last year, Ms Nabbanja was expected to be the chief guest at the district's Women's Day celebrations in Kasensero, but cancelled the programme at the eleventh hour.
According to Mr Patrick Kintu Kisekulo, the Kyotera District chairperson, Ms Nabbanja had on March 4 confirmed her presence to preside over the commissioning of the Shs1.6bn district headquarters, but due to political bickering among leaders in the district, she did not make it and did not even delegate any official.
Mr Kisekuulo accused the State Minister for Micro Finance, Mr Haruna Kyeyune Kasolo of being behind Nabbanja's refusal to preside over the event.
In the last five years, both Kasolo and Kisekuulo have been at loggerheads accusing each other of plotting one's downfall.
RELATED
Contractor declines to handover Kyotera office block over pay
After losing in Kyotera, Minister Kasolo now eyes Bukoto central MP seat
"The last call I received informed me that I belong to National Unity Platform (NUP) and therefore it is not important for the Prime Minister to come to the district which is headed by an Opposition chairperson," Mr Kisekuulo said before advising the Prime Minister to always research before making her decisions.
Mr Kisekuulo also accused Mr Kasolo of sabotaging the development of the district.
According to Kisekuulo, the district was supposed to receive Shs100m start-up funds to construct the district headquarters, but the minister reportedly used his political influence to stop it and another Shs500m which was meant for the same project, was diverted to other projects.
ALSO READ
Zubair Family Actor and Director Confirmed Dead After Strange illness
Strange Fire Guts School Dormitories in Gulu
"As leaders, we have tried to contribute towards the constriction of the district headquarters through local revenue after many attempts by some people who wanted the project to stall," he claimed.
The Monitor has learnt that the said Shs500m was used to construct unfinished projects including Kalisizo Rural Sub County headquarters, a roadside market in Kabira Sub County, a pit latrine at Kasensero Landing Site and a maternity ward in Nabigasa Sub County.
Kyotera Resident District Commissioner, Mr Apollo Mugume, and his deputy Ms Faridah Bbosa Mpalanyi made contradicting statements on why the Prime Minister didn't attend the function.
Ms Mpalanyi said the Prime Minister's failure to preside over the event was a result of bad politics in the district accusing some politicians of being selfish.
"Yesterday [Friday] I called the prime Minister myself and she was not picking up her calls, I later called her personal assistant who confirmed to me that they will be in Kyotera by 10am on Saturday, I came very early here to make sure that everything was in order, but after like an hour, I received a telephone call from Kampala informing me that the programme had been cancelled," Ms Mpalanyi said.
Ms Mpalanyi told the people of Kyotera that once she is still the RDC, she will not entertain saboteurs.
"The Prime Minister's visit would be beneficial to us, but see what has happened. Some people are playing cheap politics to make the district lag behind, but why?" she asked.
On his part, Mr Mugume said: "No one should lie to you that Ms Nabbanja's failure to come here was a result of local politics. She got an abrupt programme which she had to attend and very soon we shall invite her to come and meet the people of Kyotera."
Kyotera District Woman MP Fortunate Nantongo and Kakuuto County MP wondered why internal bickering has persisted among some top politicians in the district.
"Kyotera will never move forward unless leaders sit down and settle their differences. I do not see why we are not given a chance to serve our people, but every time we organise something, someone has to come out on the last day and sabotage the programme," Ms Nantongo said.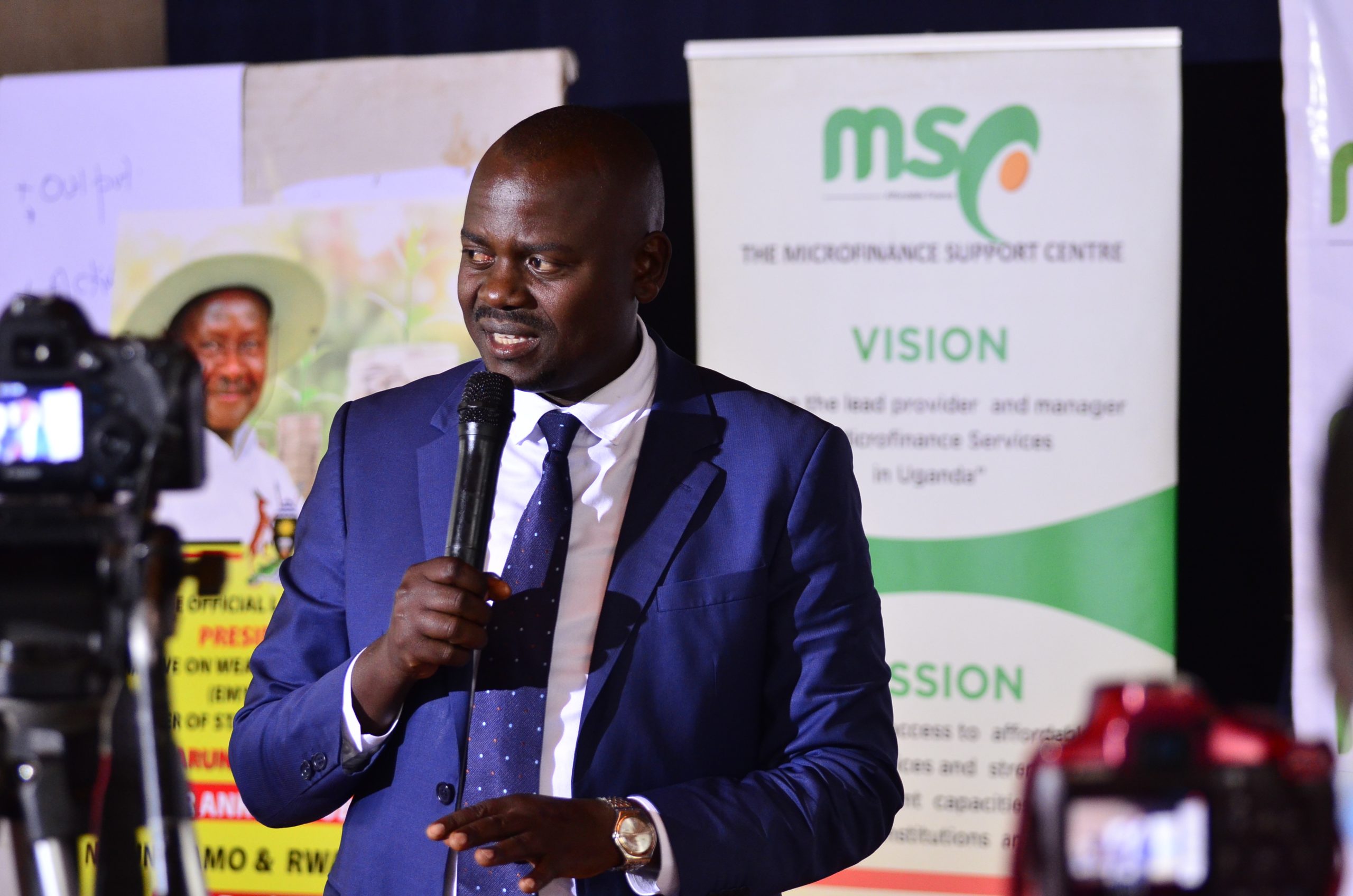 Minister Kasolo however refuted allegations that he had a hand in Nabbanja's no-show in the district.
"How could I refuse the Prime Minister to come to the district when I was not even aware that she was coming," he wondered.
Mr Kasolo, who represented Kyotera County in Parliament from 2016 to 2021 was defeated by Democratic Party's John Paul Mpalanyi who scored 28,230 votes against the former's 20,432 votes.
A section of voters in Kyotera accused Mr Kasolo of being a proud man who rarely socialises with his electorate while others claimed that his involvement in many local fights with other stakeholders in the district, including Mr Kisekuulo cost him politically.
Last year, Mr Kasolo officially announced that he would stand in Bukoto Central Constituency in the neighbouring Masaka District come 2026. He also shifted his Kasolo Foundation offices from Kyotera to Masaka. Bukoto Central Constituency is currently being represented by Democratic Party (DP)'s Richard Ssebamala.
SOURCE