Having been one of the top Ugandan artists, Team Good Music singer Pallaso real name Pius Mayanja is full of joy after the Kabaka Of Buganda, Ronald Muwenda Mutebi appreciating him.
Pallaso has been working hard since 2014 when he came back from the US following the release of significant collaborations with Radio & Weseal (Amaaso) and Sheebah (Mundongo and Go Down Low),
As a reward for his hard work, Kabaka Ronald Muwenda Mutebi II honoured him on his 68th birthday in Lubiri Mengo on Thursday.
He was praised for creating meaningful music that elevated him to the status of an inspiration.
According to the Kabaka, he listens to Pallaso's songs when doing gym.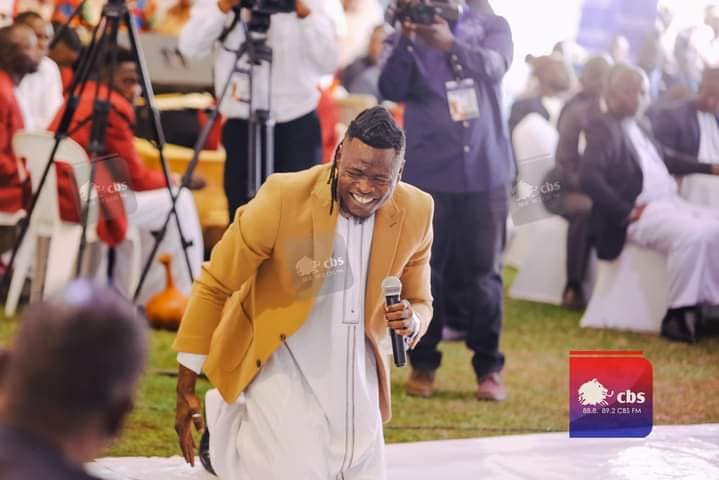 As one of the few artists to be introduced, recognized and appreciated by the KABAKA of Buganda, personally, I want to say to the young people out there, there are going to be people along the way who try to undercut your success or take credit for your accomplishments or your fame.
But if you just focus on the work and you don't let those people sidetrack you, someday when you get where you're going, you will look around and you will know it was you and the people who love you who put you there, and that will be the greatest feeling in the world," said Pallaso during a media briefing.
Related,